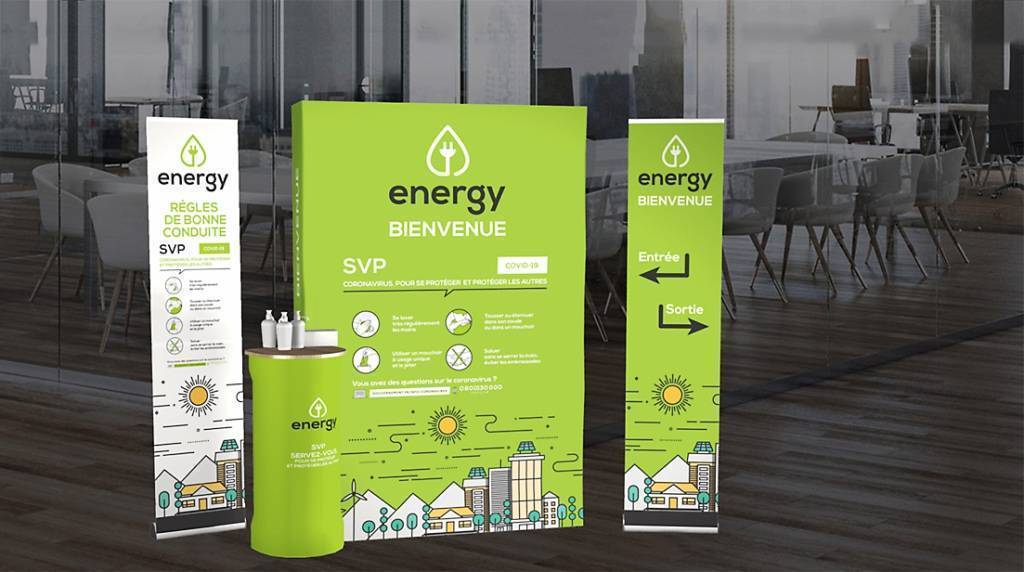 Bespreek met ons uw noden en wij werken een passend pakket voor U uit.
Als U het gebruiksgemak en de uitstraling wil ervaren bent U steeds welkom in onze showroom.
All in one display kits & presentatie kits
U zoekt een licht gewicht, gemakkelijk op te stellen en compact mee te nemen beursstand?
Stel zelf uw pakket samen: presentatie- of beurswand in combinatie met een beursbalie, brochurehouder…
Ontdek, multimedia, functionaliteit & makkelijke beeldwissel.
Overzal inzetbaar.
Comfort Line Kits
Een presentatiekit voor uw beursstand van 9 tot 18 m² in een koffer  op wieltjes!
De kits zijn draagbare oplossingen in een compacte koffer die kan worden omgevormd tot een receptiebalie.
Elke kit bestaat uit verschillende systemen: gebogen pop up beurswand en/of rechte pop up beurswand , Roll up display, brochurehouder Ideaal voor gebruik in een 9, 12 of 18 m² oppervlakte!
Het principe is hetzelfde voor elk van de oplossingen van de kit: snelle en eenvoudige montage.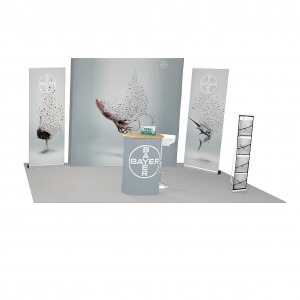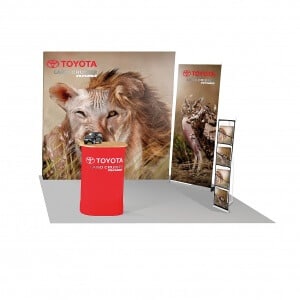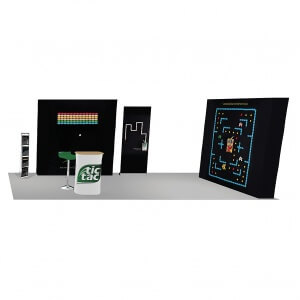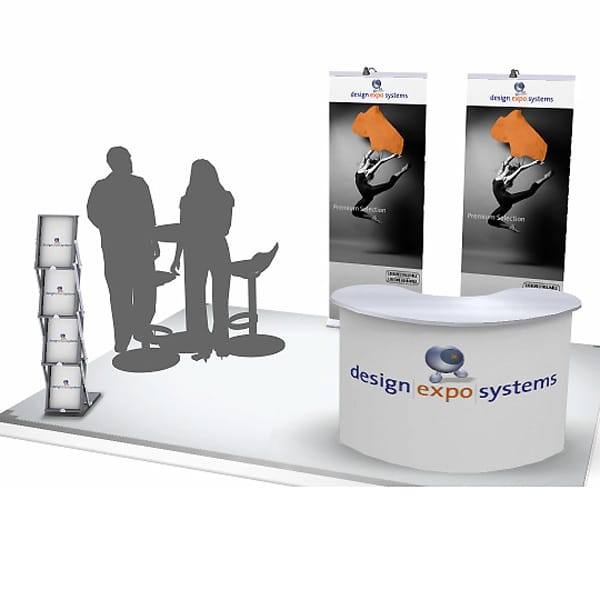 All in one kit 1
Roll up Display (2x) met
Case & Counter & BrochureStand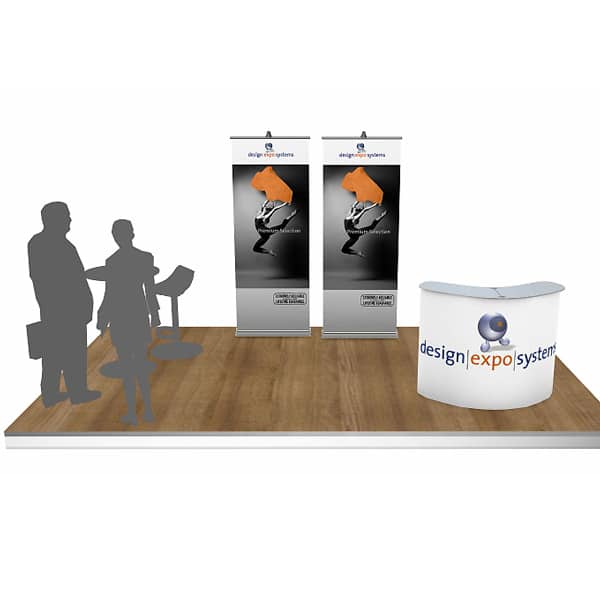 All in one kit 2
Roll up Display (2x) met
Case & Counter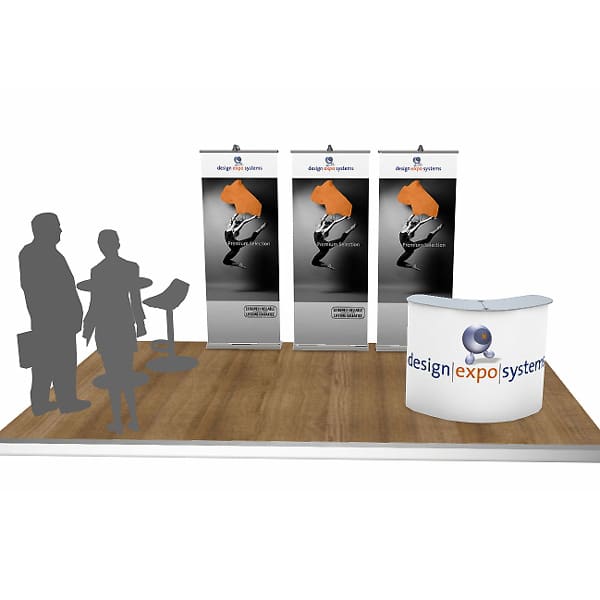 All in one kit 3
Roll up Display (3x) met
Case & Counter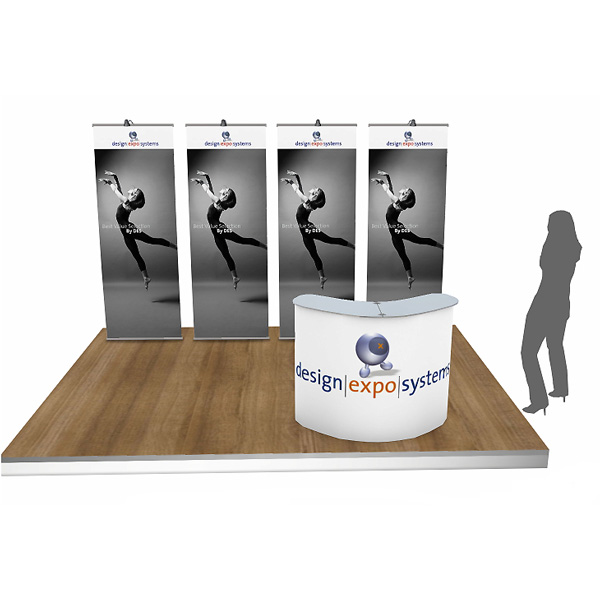 All in one kit 4
Roll up Display (3x) met
Case & Counter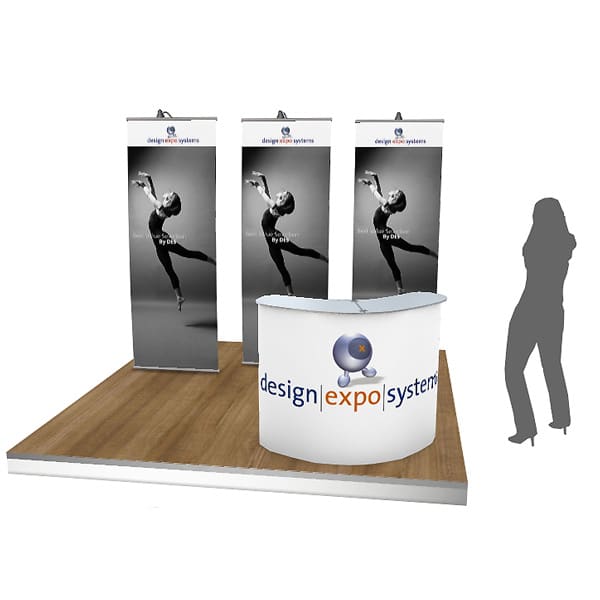 All in one kit 6
L Banner Display (3x) met
Case & Counter
All in one Hygiëne Kits
Ontdek onze all-in-one beursstand kits met desinfectiezuil of handgel dispenser voor een veilige beursdeelname