Reusable & Sustainable modular exhibition stands
Reduce your ecological footprint with a modular exhibition stand.
Customized and eye-catching modular exhibition stands ensure that more visitors stop at your stand that makes an unforgettable impression.
The adaptability, versatility, portability and affordability of modular exhibition stands make it an ideal choice.
LightBox exhibition stands and exhibition walls
Designing an exhibition stand: from concept to 3D design
To attract leads and sales at trade fair participations, congresses and events, you have to distinguish yourself with an original 3D exhibition stand design.
If you find it difficult to visualize your exhibition stand, we will reduce your stress by :
– result-oriented solutions
– expert advice
– punctual & correct execution
– efficient lead times
A successful exhibition stand design with an eye for detail makes the value
of a company visible and tangible.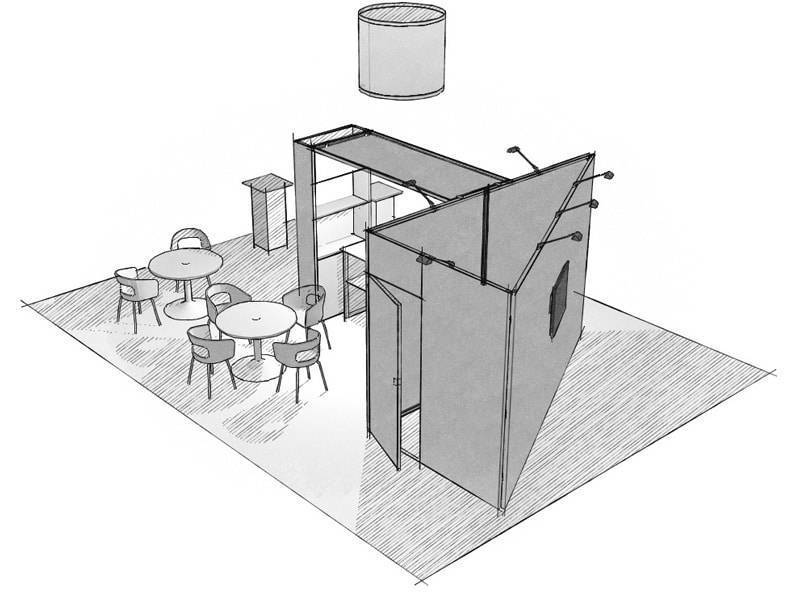 Exhibition & stand lighting – Replace halogen with LED
Let your exhibition stand shine! Make a big impression with easy to install LED Solutions.
Give your booth an instant upgrade with our eco-friendly LED exhibition lighting.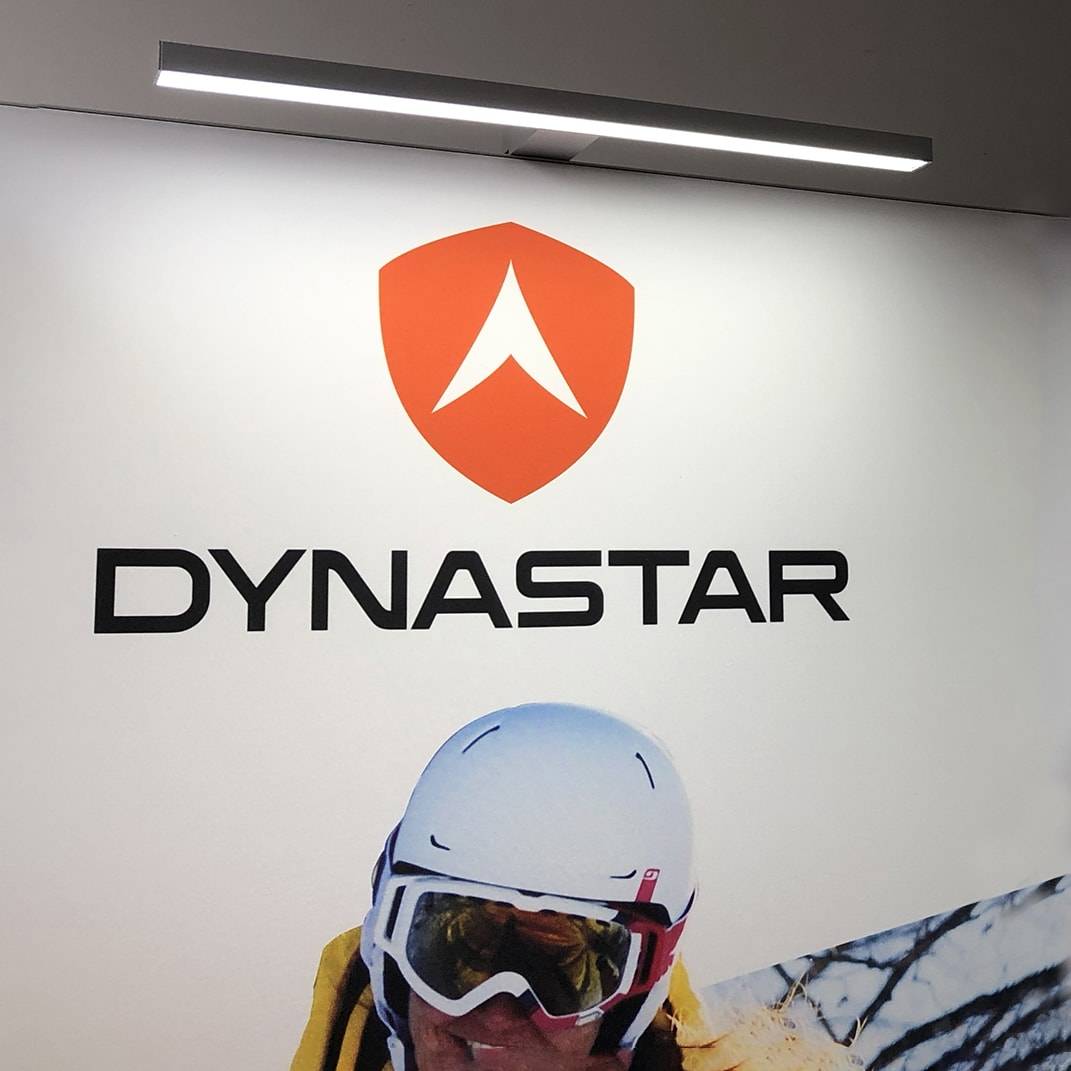 Design LED exhibition lighting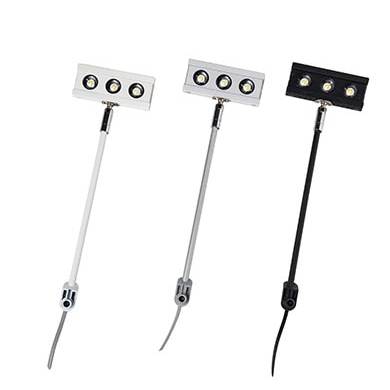 LED spot for Roll-up Displays & Pop-up exhibition stands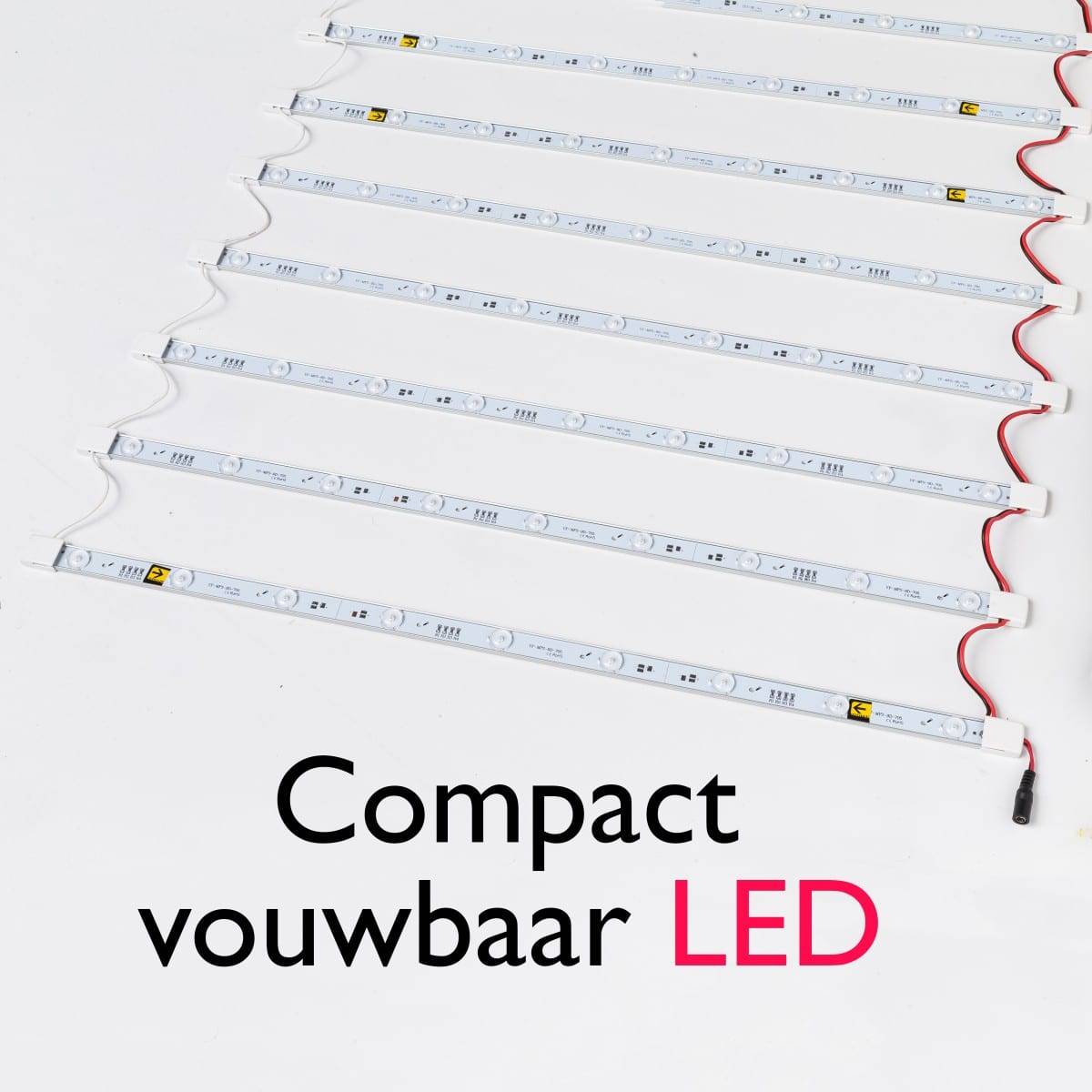 Smart trade show lighting to take with you
Audiovisual material for Interactive Exhibition Stands

Digital Signage screens are ideal for generating new leads & sales in your exhibition stand.
As excellent lead magnet pulls moving picture new visitors, potential customers and leave an unforgettable impression behind.
Digital screens for trade fair use have become affordable and have versatility a fast ROI.
Promote new products with moving image
Digital signage offers interesting possibilities at a trade show booth. Promote new products and inform visitors about your offer.
Increase your brand awareness by the impact and interaction from digital screens at your fair or event.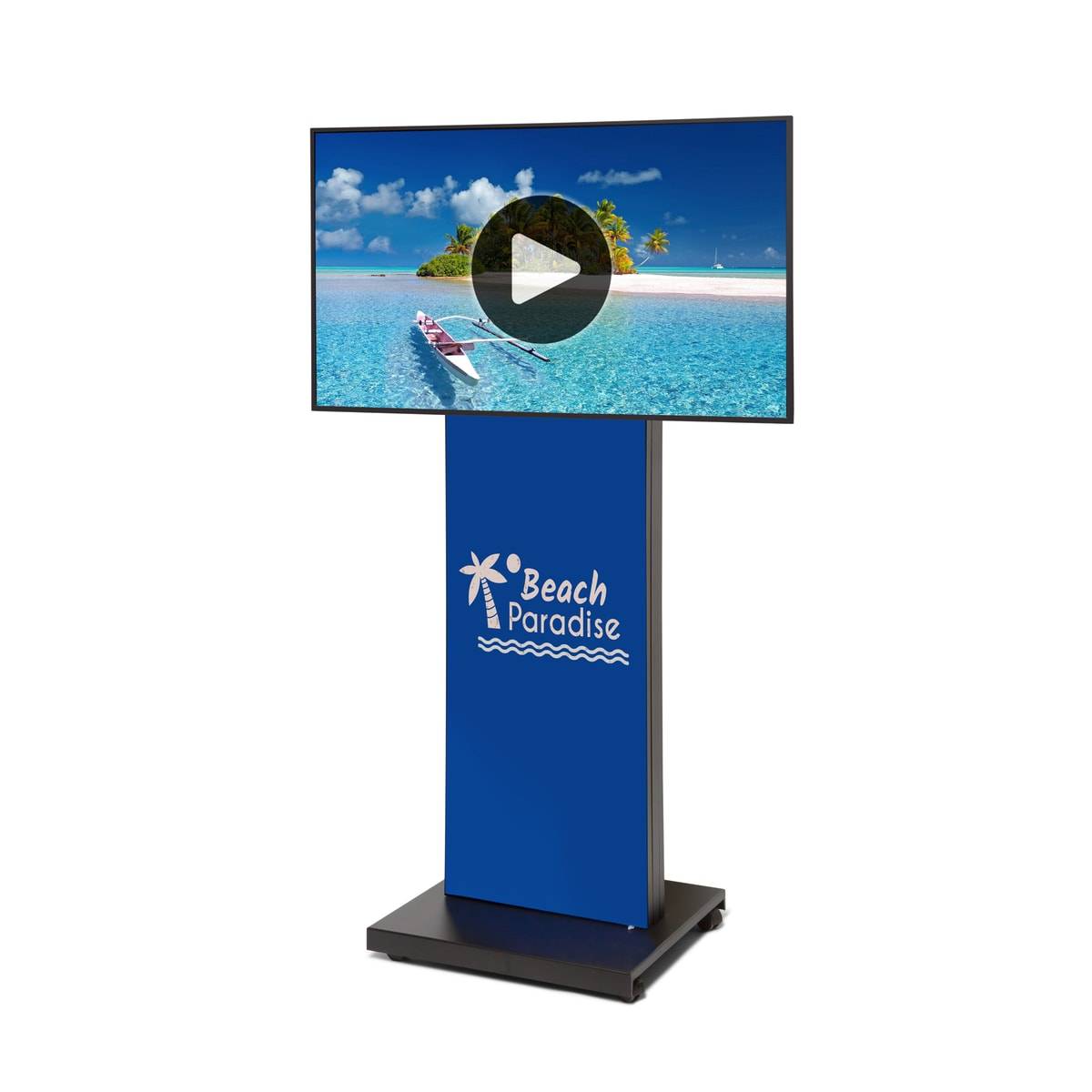 Textile frame with digital signage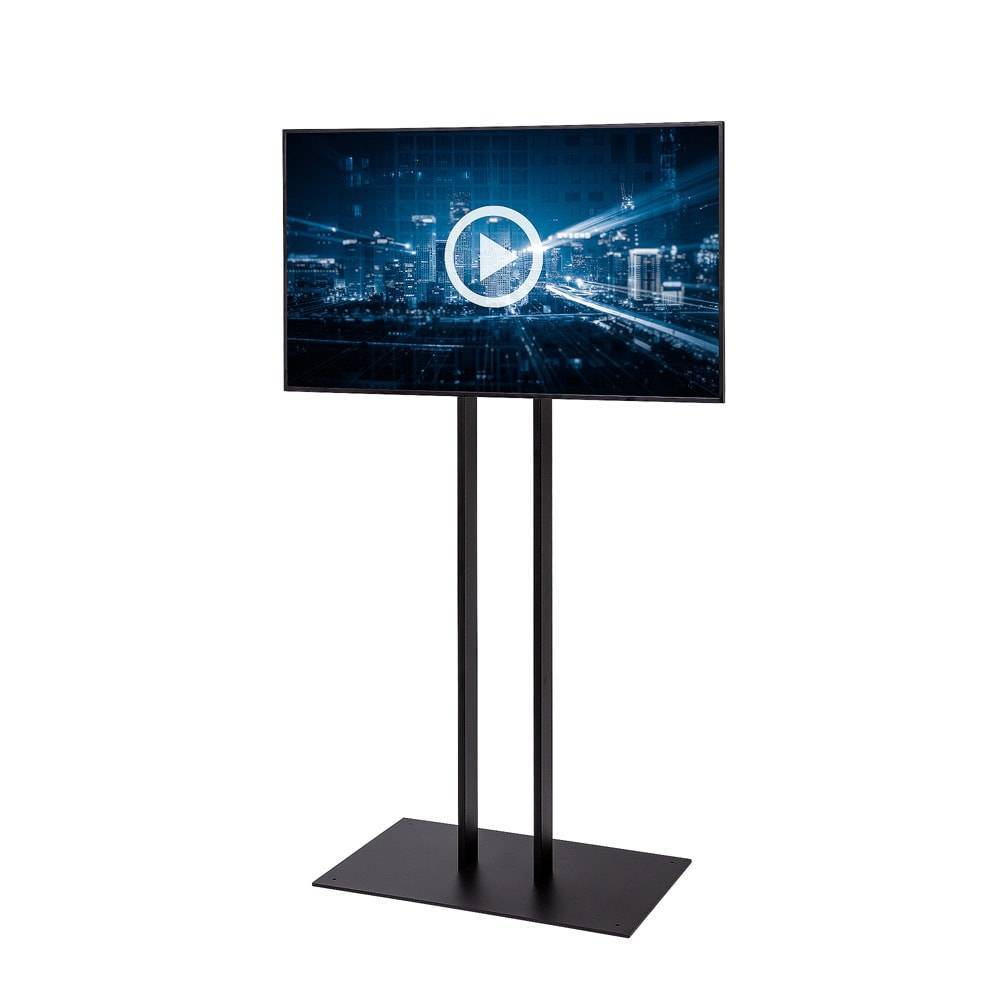 monitor holder | TV stand for exhibition stand