Foldable, Reusable Truss Structure
Afoldable Expo Truss is a reusable structure designed to
facilitate installation and save storage space.
The Truss structure is lighter & easier to transport in a spacious passenger car.
Made from sturdy and durable material : aluminum, steel & composite
with the big advantage: light weight & foldable.
The foldable Truss structure is ideal for temporary indoor applications
such as trade fairs, corporate events, merchandise displays…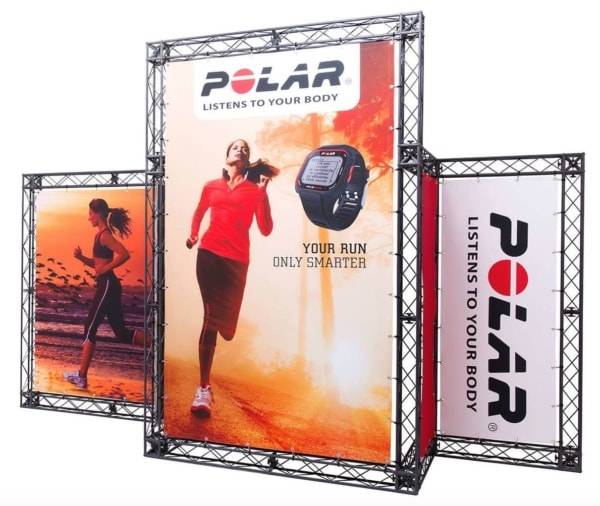 What is it
difference
between
a
foldable
and a
standard Truss structure?
The foldable Truss structure is more compact to carry and store, has a lighter weight and is standard finished in a white or black color.
How to Build a Foldable Truss?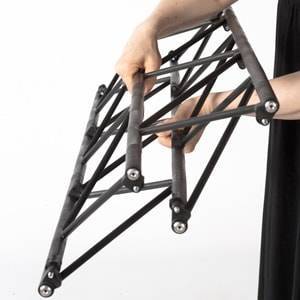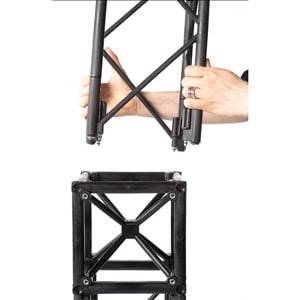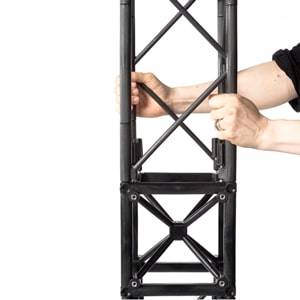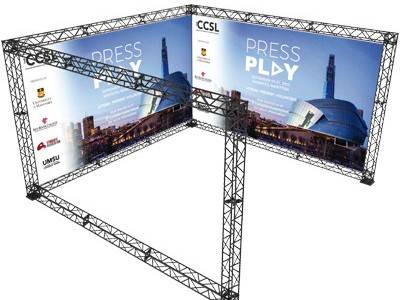 Why choose a foldable Truss?
Can be used with various media for your own look

Compact to transport and store, no truck needed

Tool-less installation, no professional installer required