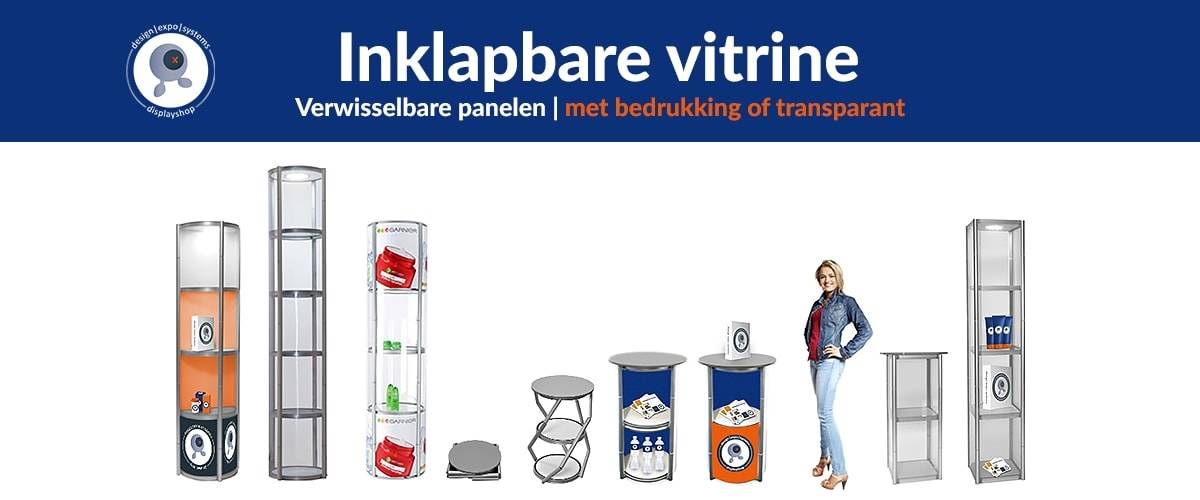 Mobile foldable showcases and showcase counters
Semicircular, round and square retractable display cabinets, ideal for displaying your company's products
Freestanding Retractable or collapsible displaywith or without LED-lighting .
Ideal to present care products – medical materials – pharmaceutical products – software – small electronics & all kinds of samples.
The anodized aluminum structure makes the display a stable, elegant solution for exhibitions, short-term events or showroom .
For personal advice visit our showroom in Zaventem, here you can view and compare the showcases.
We help you with the layout and print high quality showcase panels.
With the full color printed panels your branding becomes recognizable, you decide where the logos and photos will be placed.
When your product renews, the panels areeasily interchangeable.
Choose where you use printed or transparent panels or leave the showcase completely open.
Complete customizable and compact to take with you in padded trolley bag on wheels. Set up in seconds without tools.
Round Showcase
with LED lighting in top
Freestanding presentation column with transparent panels
3 or 4 transparent panels with sufficient space between them
Incl. solid trolley bag on wheels with telescopic handle
With or without LED lighting
Assembly without tools Op
Height: 2m or 2m50
Make your products stand out!
Easy and quickly to set up showcases in seconds
Once folded, the mobile showcase is anultra-compact solution that you you can take anywhere, thanks to the padded bag on with wheels.
Set up in a snap
The showcase isassembled and disassembled in seconds,without tools, thanks to the intuitive "turn" system.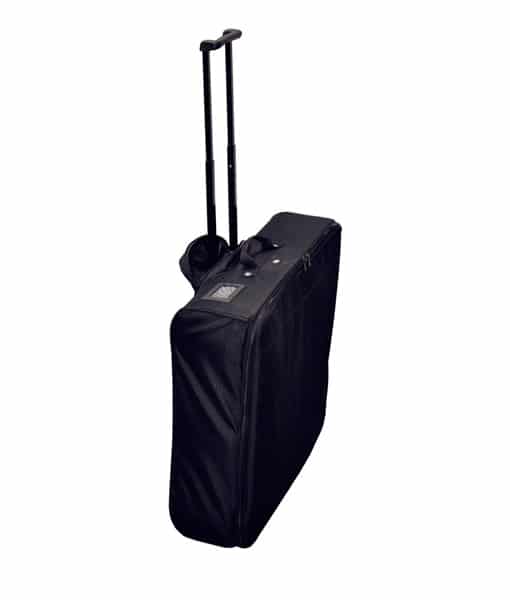 Easy to take with you
thanks to the trolley bag with wheels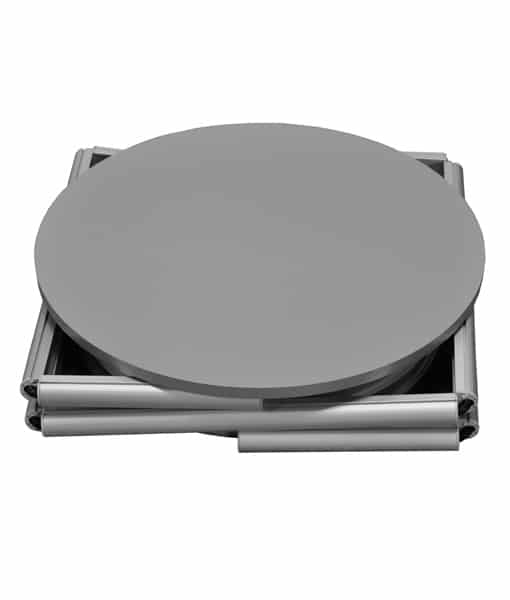 Compact,
quality aluminum structure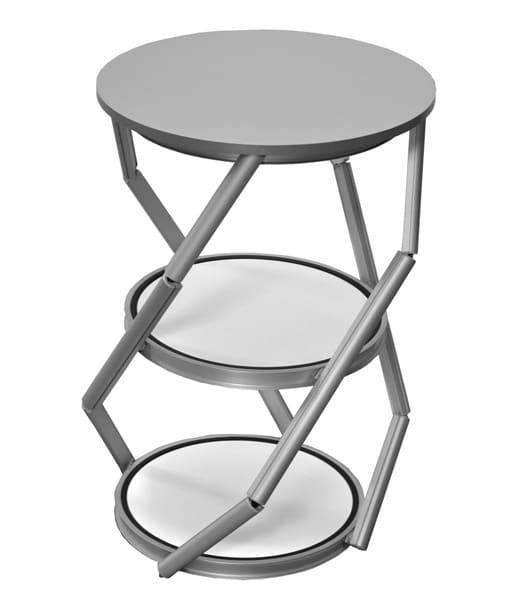 Easily opens and closes with a twist
Compose your ideal finish with transparent or printed panels