Put your product in the spotlight
With its simple yet sophisticated look, the




presentation display puts your product in the spotlight.
Foldable Presentation Display
Stylish, lightweight & space-saving presentation display
for trade fairs, shop fitting and events
The BLOX display offers numerous options for setting up the shop window and for presenting products in your exhibition stand or showroom.
This easy to set up and compact to carry display is an ideal and refreshing solution for the presentation of your products!
Stylish finish in a white color with solid oak top with a matte lacquer finish.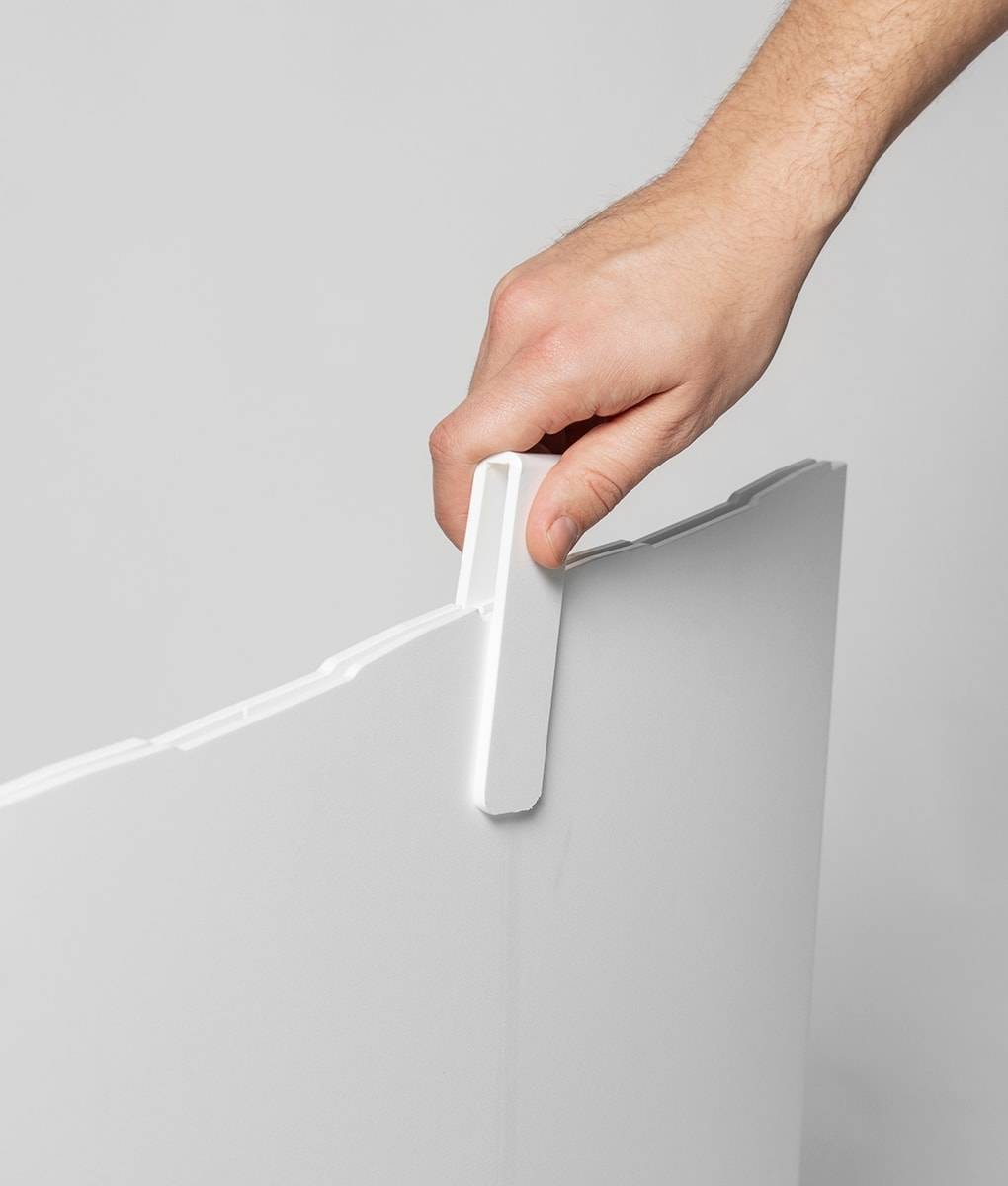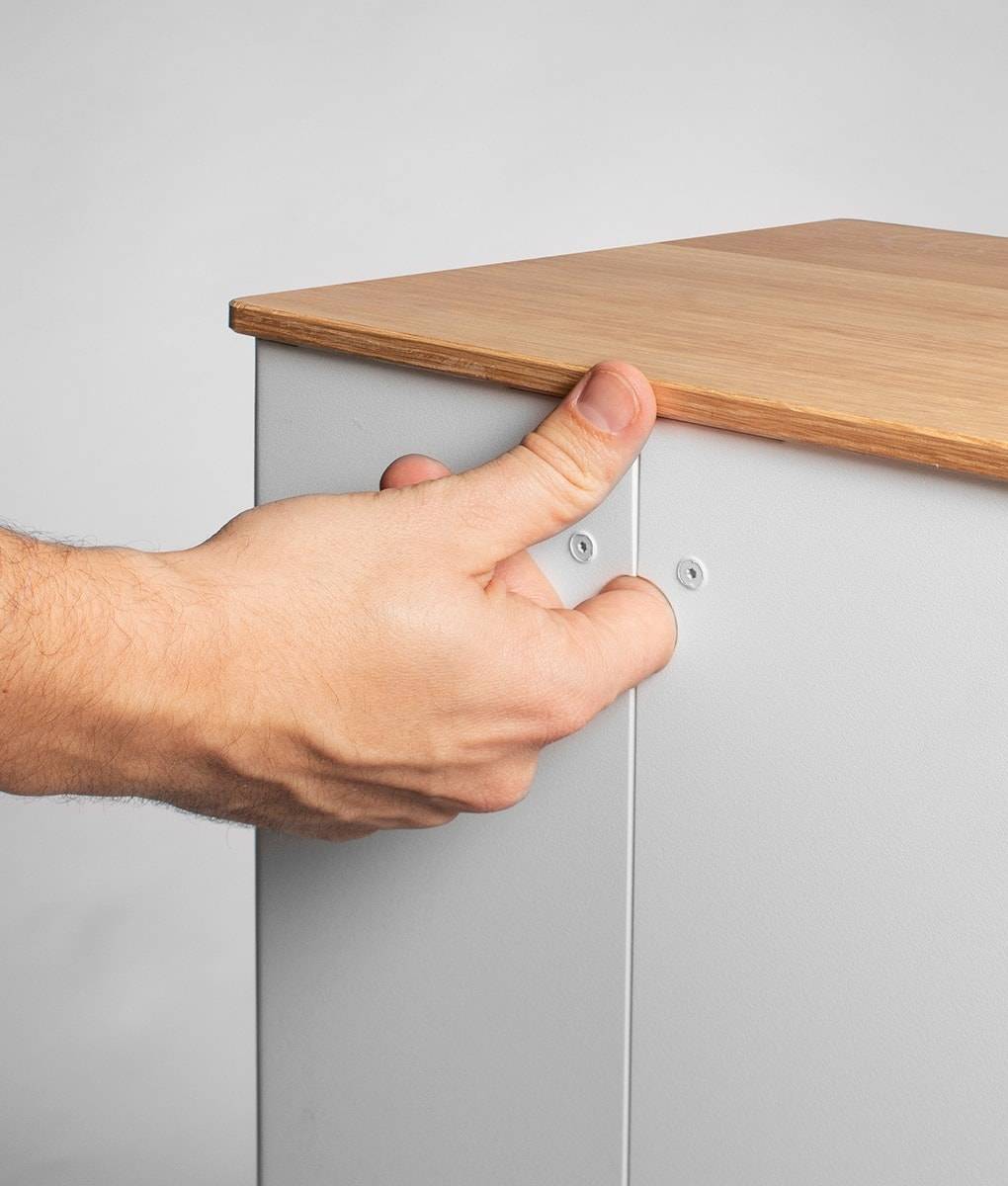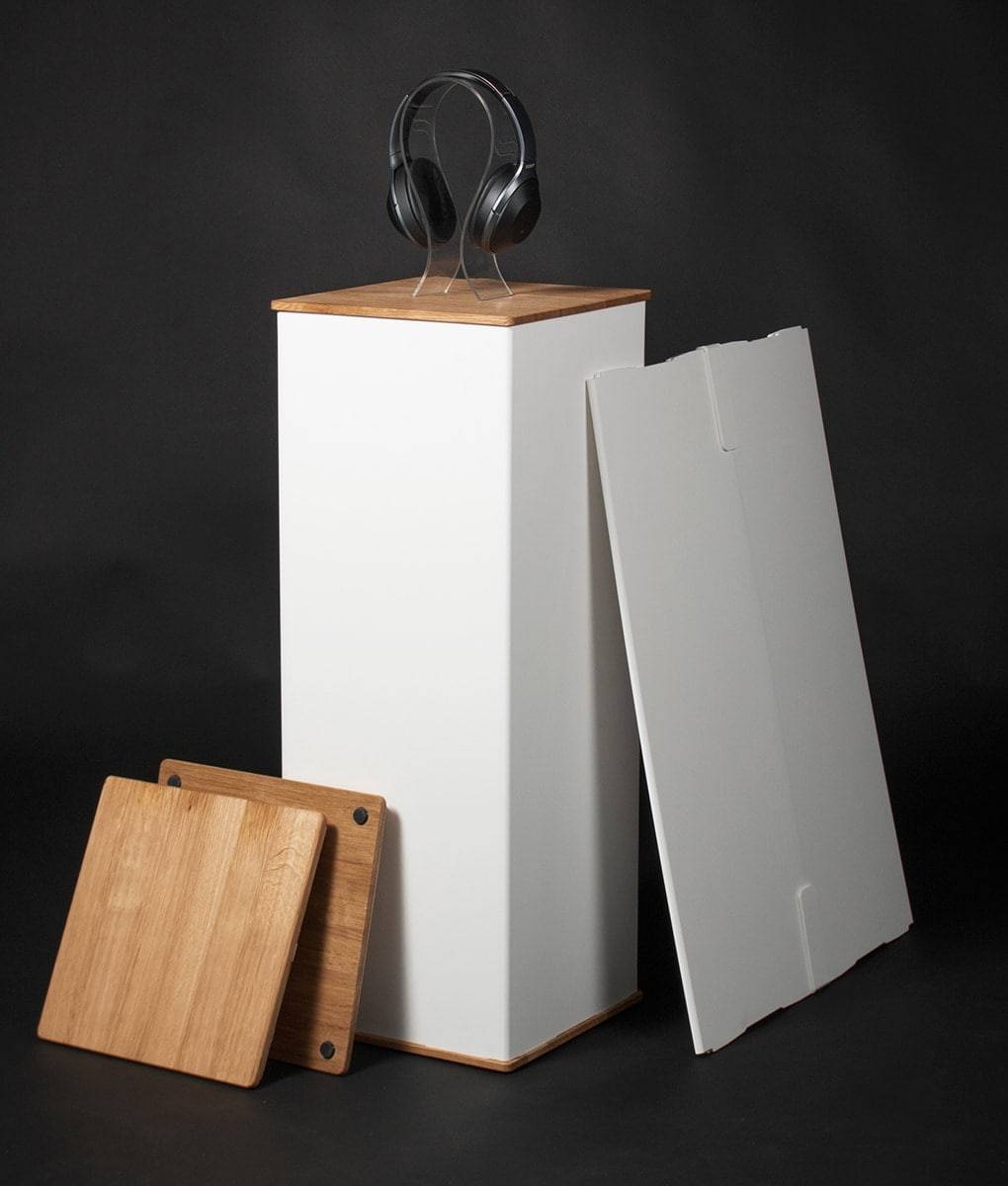 Stylish presentation display
Brochure Blox Presentation Plinth