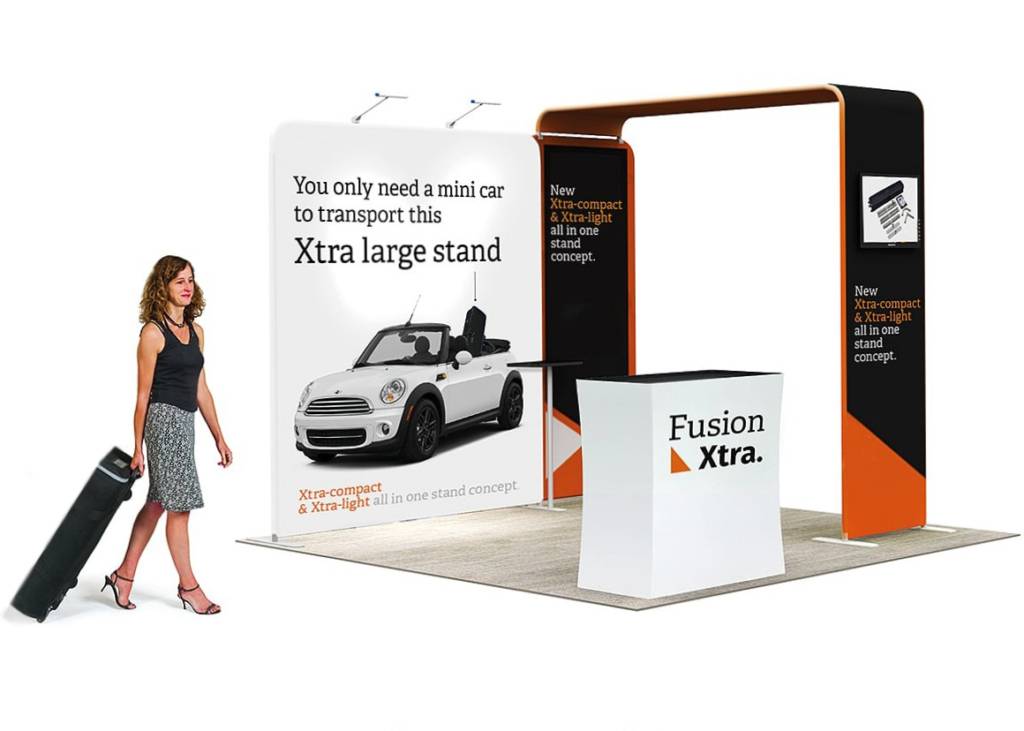 Looking for a powerful communication wall that is stylish and simple to install?
A unique and easy exhibition wall?
Discover our new and extensive Fusion Portable Stretch Frame range with stretch textile finish.
Structures with a variety of shapes, widths, and heights, finished with stylish tension graphics
Multiple configurations
The innovative walls come in the following shapes:
Fusion Portable Frame
is a lightweight tubular aluminium structure
finished with a stretch fabric that slips over and completely covers the frame
enclosed by a zipper.
Graphics are easily changed,
perfect for a message that changes
User experience Fusion Portable Stretch Frame
Simple and stylish solution for conventions and events

Available up to 6m wide

Quick assembly

Single-sided or double-sided dye-sublimation printing on fabric results in outstanding and long-lasting color reproduction.

The durable trolleybag makes transporting light and compact.
Dividers that are flexible and moveable
Ideal for corporate use

Strong visual value

Possibility of personalized branding

Contemporary and modern look
Strong visual communicating backwall

Structures in an original shape that are light weight and stable.

Various widhts and heights – can also be custom made

There are numerous combinations and styles to choose from.

Quick and easy assembly – compact to transport
User experience Fusion Portable Stretch Frame